Acne – What It is and How We Can Help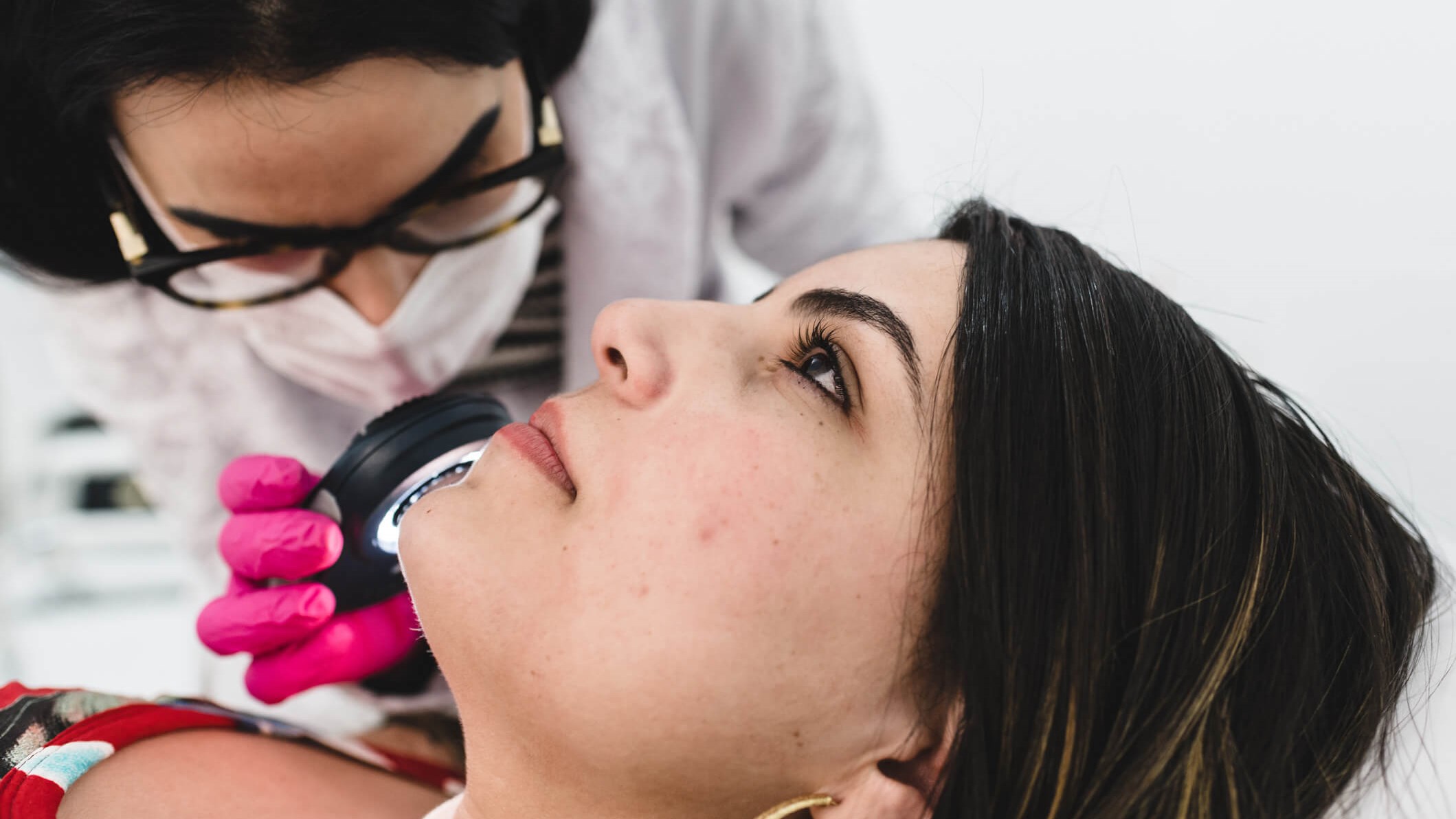 Do you have acne? Are you tired of trying over-the-counter creams and cleansers that don't work? Learn a little more about acne here, as well as how Titan Medical Aesthetics can help clear up your breakouts for good.
What Causes Acne?
Clogged pores are the underlying cause of acne. While commonly associated with hormonal changes during the teenage years, acne can affect people of all ages. Here are some reasons why your pores may clog and cause an acne breakout:
• Excess sebum resulting in oily skin
• Buildup of dead skin cells
• Bacteria from touching your face or popping existing pimples
• Fluctuating hormone levels
• Ingrown hairs
• Food sensitivities
• High stress levels
• Tight clothing
• Sweating beneath a backpack or face covering
• Exposure to pollution or high humidity
• Scrubbing your skin too hard
Types of Acne
Acne presents itself in many ways. The subcategories of acne include:
• Blackheads
• Whiteheads
• Papules
• Pustules
• Nodules
• Cysts 
It's possible to have multiple types of acne at different times or all at once. If your breakouts are severe enough, you may want to visit a dermatologist for help.
Acne Treatment
At Titan Medical Aesthetics, we offer comprehensive acne treatment and management . Our approach is designed to improve skin health by tailoring a program to meet your precise individual needs, whether you need to get your acne under control or to sustain a clean skin appearance. The overall program consists of targeted facials, chemical peels and the latest laser technology devices. Light therapy is utilized as part of the treatment we offer to help you achieve clear, radiant skin. We use two state-of-the-art systems to deliver proven results. In addition, specially formulated skin care products will be recommended for your home routine to compliment the procedures done in the office. 
Light Therapy - Celluma PRO
Celluma PRO is an FDA-cleared acne treatment that goes above and beyond typical LED devices to achieve better, faster results. The flexible, ideally sized device covers a large surface area, so skin cells absorb more light in less time for effective acne elimination and skin healing. It fits perfectly over the face, chest, or upper back for maximum effect in some of the most common treatment areas.
Celluma PRO uses blue wavelengths of light to kill bacteria and reduce inflammation, redness, and pimples. After only a few weeks of treatment, patients will notice reduced lesions and an overall improvement in their appearance.
Light Therapy - LightStim
After over a decade of being used and recommended by dermatologists and estheticians, LightStim has proven its effectiveness in treating mild to moderate acne. It delivers UV-free, blue-spectrum LED light energy to destroy acne-causing bacteria. This clears up existing breakouts and helps prevent new ones from developing. 
LightStim is an FDA-cleared solution perfect for teens and adults of all skin types and colors. This light therapy tool produces a soothing, gentle warmth when placed against the skin, with no pain or adverse side effects to set you back.
To learn more about acne treatment options, contact Titan Medical Aesthetics at 978-355-7280 to schedule a FREE consultation at our Newburyport, MA clinic.