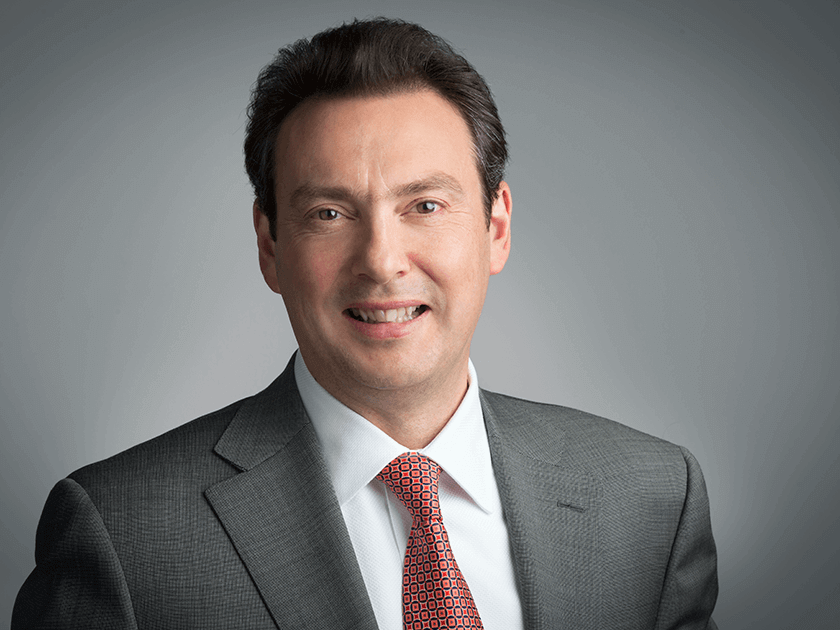 Double board-certified physician Dr. Guy Navarra is the owner and lead practitioner of Titan Medical Aesthetics in Newburyport, North Shore, MA, where he offers men and women advanced non-surgical procedures for the body, face, and skin. Board certified in both internal and obesity medicine, he has further training in geriatric care and an all-around comprehensive knowledge of the way the body works, as well as in cosmetic enhancements. Dr. Navarra believes that every patient is entitled to receive attentive care and strives to provide a highly personalized experience to everyone who visits his self-owned practice. He takes special care to ensure that his clients feel comfortable and that their concerns are understood.
After earning his Bachelor of Science from Colegio Retamar in Madrid, Spain as a part of the International Baccalaureate® program, Dr. Navarra went on to receive his medical degree from Complutense University of Madrid, one of the most long-standing institutions for higher learning in the world. Once he completed his schooling abroad, Dr. Navarra arrived to the United States to attend his internal medicine residency at Yale Medical School. He gained further experience through a fellowship in geriatric medicine at Harvard Medical School and eventually opened his own practice.
Dr. Navarra is an experienced physician with a comprehensive knowledge of a range of areas in the medical industry. At Titan Medical Aesthetics, he specializes in cosmetic care for the body, face, and skin. Board-certified in both internal and obesity medicine, he is a trained bariatrician who has treated a number of overweight and obese women and men that have been unsuccessful in their journeys for weight loss. Dr. Navarra is the founder of the MetTrimMD Medical Weight Loss Program, which has been adopted by many physicians throughout the United States to accomplish healthy and effective weight loss. In addition to his extensive work in bariatric medicine, Dr. Navarra has practiced gerontology for a number of years, treating and tending to elderly patients with a range of diagnoses and medical needs.
At his premier medical spa practice, Titan Medical Aesthetics, Dr. Navarra uses his many years of experience and knowledge of cosmetic care to help men and women realize their aesthetic goals. He performs advanced, minimally invasive and noninvasive procedures for the face, body, and skin, including non-surgical body contouring and BOTOX injections.
Dr. Navarra holds memberships with the following professional associations:
American Medical Association
Massachusetts Medical Society
Obesity Medicine Association
Additionally, he possesses the following board certifications and licenses:
American Board of Obesity Medicine
American Board of Internal Medicine

Added qualifications in Geriatrics

Full Massachusetts Medical License
Dr. Navarra spent much of his young life in Madrid, Spain and Casablanca, Morocco. From an early age, it was his dream to open his own medical practice here in the United States — a dream he ultimately accomplished. Dr. Navarra is fluent in English, Spanish, and French.
Reviews
"Dr. Navarra has been my primary care physician for well over 10 yrs. I continue to enjoy good health, with few exceptions...I find Dr Navarra and his staff professional, yet quite approachable...always a pleasant experience, thanks!"
M.P.
Healthgrades
"Dr. Navarra has been my doctor for 6 yrs, and literally saved my life when I had severe pneumonia. I was admitted to the hospital on a Sunday and 1st thing Monday morning, he came looking for me in the bowels of the hospital where I was having a CATscan. Now that is a CARING doctor. He made sure I got the best treatment...and always has. I've found him to be super smart, likeable, very attentive, a good listener, truly dedicated and excellent at solving medical problems. I highly recommend him."
K.J.
Healthgrades
"Dr. Navarra and his staff are all I could have hoped for in a medical practitioner. As my primary care physician he has always provided the absolute best care, and I believe, best advice and treatment during every visit and for every issue. If you are looking for a doctor whose medical knowledge is encyclopedic, treats the whole person, and takes the time to be caring even while maintaing a very efficient office, Dr Navarra is someone you should consider visiting. JoeE NH"
J.
Healthgrades
"In the world we live in today, the number of patients are overwhelming for the number of Doctors we have to take of us. And with the restrictions and time limits that the Insurance companies put on our Physicians its amazing that we have any Doctors. If you are fortunate enough to have Doctor Navarra you have made an outstanding choice. Dr. Navarra has always been right on target when making the Diagnosis from symptoms. I would highly recommend him."
T.L.
Healthgrades
"Dr. Navarra is great. He follows through and knows what he's doing. I recommend him regularly."
L.D.
Google
Related Post