How to treat hyperpigmentation, wrinkles, acne scars, or facial redness with XEO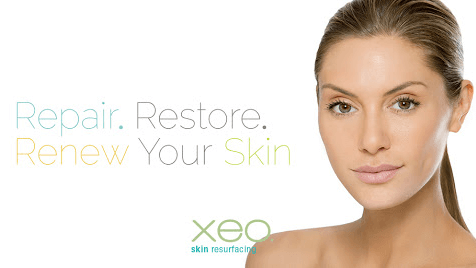 Intro to Our New XEO Cutera Laser
Are you looking for a way to improve the appearance of your skin? Whether you struggle with hyperpigmentation, wrinkles, acne scars, or facial redness, the XEO® Cutera laser can help. XEO is scientifically proven to produce new collagen needed to treat a wide range of aesthetic skin concerns. We'll help you unlock the secret to vibrant, youthful skin with non-surgical laser treatments at our luxury medispa in Newburyport, MA. 
Laser Genesis
What skin concerns do you have? With the ability to address more than 92% of laser and light-based treatments, chances are the XEO Cutera laser can work for you. Laser Genesis is an advanced form of laser skin therapy from Cutera that treats conditions typically associated with aging and sun damage. The key is to gently heat the upper dermis below the skin's surface, which stimulates collagen production for smoother, more beautiful skin.
While individual results vary, here are the types of improvements you can expect to see:
• Reduced diffuse redness caused by rosacea
• Faded acne scars
• Fewer wrinkles and fine lines
• Naturally healthier appearance
Most patients need three to six treatments to see maximum results, with visible improvements after each session. Treatments are performed in a completely relaxed, therapeutic setting without the need for topical anesthetics in most cases. Expect to feel a gentle warming of your skin, but no discomfort. You can also resume your usual activities immediately for optimal convenience from this quick, painless treatment.
Hyperpigmentation Treatment
Unwanted freckles, age spots, and other dark patches, also known as hyperpigmentation, can make your skin appear worn and sun-damaged. Over 40% of the population is susceptible to pigmentation issues, and seven out of 10 consumers seek an effective solution to skin tone and texture problems. XEO laser treatment provides a customized resolution to address your individual concerns, no matter your skin type.
Previous lasers had uncontrollable energy outputs that lead to unpredictable results. Fortunately, the XEO Cutera laser is different. Its wavelengths and spot sizes can be customized to ensure safe, predictable outcomes, whether you're combating dozens of tiny freckles or a handful of large age spots. The laser has gained worldwide popularity for its ability to provide gentle, rejuvenating treatments that leave the skin feeling softer, smoother, and healthier than before.  
Determine if You're a Candidate for XEO Laser Treatment
XEO can address even the most challenging skin types and aesthetic skin concerns. To determine if you're a candidate, begin by discussing your medical history with our team, including any medications you're taking or health conditions you have. Keep in mind that XEO treatment cannot be used over tattooed areas and should be avoided if you have active acne. It is also not recommended for treating deep wrinkles because of the difficulty of targeting the afflicted skin.
To learn more about our new XEO Cutera laser treatments, or for complete information about the benefits and risks of treatment, please schedule a consultation at Titan Medical Aesthetics in Newburyport, MA today.
Titan Medical Aesthetics - https://titanmedicalaesthetics.com/
Newburyport, MA
978-355-7310