How Can We Tighten Chin Skin?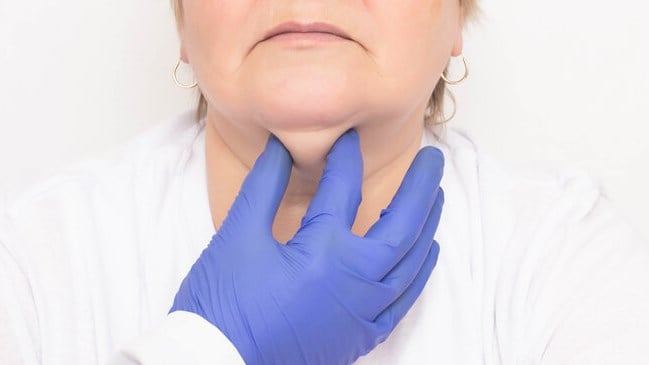 Do you diet and exercise, yet can't seem to get rid of unwanted chin fat? You're not alone. Many people struggle with a double chin, finding that they still have chin fat, also known as submental fat, despite being happy with their overall weight. There's good news, though! Using TruSculpt ID, we offer double chin removal that really works, ridding patients of their chin fat once and for all. 
Using radio frequency, TruSculpt ID can be used to contour different parts of your body. It uses high levels of heat to remove fat cells while leaving skin undamaged. In fact, it can tighten the skin while getting rid of the double chin, or submentum, with no side effects. TruSculpt ID is safe, effective, and approved by the FDA for fat removal, and can kill up to 24 percent of fat cells in a single 15-minute session. 
How is this possible? The technology employed in TruSculpt ID uses radio frequency to heat fat cells in order to intentionally kill them, removing fat from the targeted part of the body. To remove a double chin, heated pads are placed in the submentum area, creating a warm, massaging sensation. Because the sculpting tools for chin fat are smaller than for other parts of the body, more than one session is required for meaningful results. Once the treatment is complete, though, the chin will look smoother and higher than before. TruSculpt ID is a very effective way to reduce both fat and sagging skin. 
TruSculpt ID submentum removal is pain free, and there is little to no recovery time required. Clients can go back to work, take a shower, exercise, or whatever else they'd normally do in their daily life. It's recommended to drink plenty of water, because that helps the body to secrete fat cells more efficiently. Otherwise, there's nothing special required after the procedure! Of course, it's also important to continue to eat a well-balanced diet and follow your doctor's guidelines for exercise. And if you ever notice the results of your procedure fading, you can always come back for another session. 
At Titan Medical Aesthetics, we focus on providing customized care for each of our valued clients using treatments proven effective for the face, skin, and body. Led by double board-certified physician Dr. Guy Navarra, our team, consisting of highly trained medical professionals NPs and RNs, is committed to providing an attentive and personalized medical experience for each patient, regardless of their goals. We work hard to ensure each of our valued clients are heard and understood, and we help them meet a wide range of aesthetic goals, from anti-aging to figure-slimming. Call us at 978.355.7280 or contact us through our website to schedule a FREE consultation.