How Summer Heat Affects Your Skin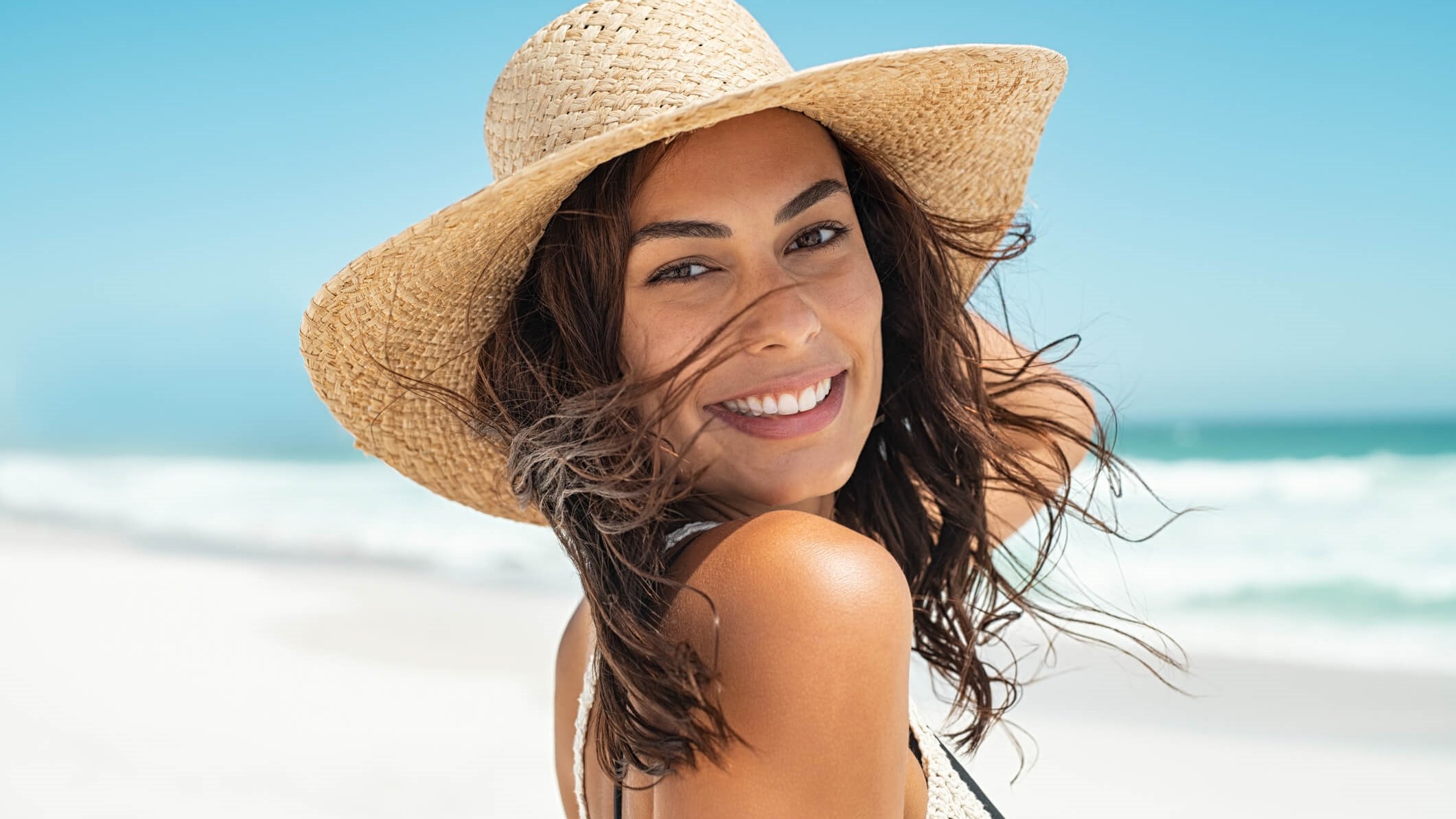 Every season impacts your skin differently. If you notice your complexion taking a turn for the worse, it could be because the hot, humid weather is taking its toll. Here's a look at the changes your skin may undergo this summer. Please keep in mind, that while we love the sun and it's healthy in certain amounts, skin protection is vital, as sun damage is a major factor in skin aging.
• High heat and humidity make your skin oilier. Your sebaceous glands become more active in hot weather. Then, the increased oil on your skin makes breakouts more likely. It also doesn't help if you use the wrong sunscreen and fail to remove it properly.
• The heat makes your sweat glands more active. Excessive sweating can affect more than just your face. The combination of sweat, bacteria, and friction from your clothing may also cause breakouts on your back and chest.
• UV rays change your skin in several ways. You may be excited to get a tan this summer, but sun exposure does more than just darken your skin and make freckles appear. For instance, if you're outside too long without protection, you could get sunburned. Excessive UV rays can also cause swelling, irregular pigmentation, wrinkles, leathery skin, and other signs of premature aging.
• Chlorinated water dries out your skin. Swimming is a great way to cool off in the summer, but the chlorine in the water strips your skin of its natural, hydrating oils. As a result, your skin may feel dry and flaky or even develop an itchy rash after spending an afternoon at the pool.
• Bacteria can sabotage your skincare products. Bacteria tend to increase in the summer because they love humidity. To discourage bacteria growth, be sure to store your skincare products in a cool, dry p lace. Then, replace your brushes and pads frequently to help your skin stay clean.
• Summer heat can trigger eczema flare-ups. While psoriasis sufferers often benefit from UV exposure and high humidity, it's a different story for people with eczema. In fact, the heat of summer can trigger increased skin irritation and redness, so it's important not to let your skin overheat if you have this condition.
• Fake tanning products can have a drying effect. A faux glow is safer than a natural one, but your fake tanner might be the source of mysteriously dry, sensitive skin. Check the ingredients list, and if you see specially denatured (SD) alcohol or ethanol, consider switching to a new product.
At Titan Medical Aesthetics, we focus on providing customized care for each of our valued clients using treatments proven effective for the face, skin, and body. Led by double board-certified physician Dr. Guy Navarra, our team, consisting of highly trained medical professionals NPs and RNs, is committed to providing an attentive and personalized medical experience for each patient, regardless of their goals. We work hard to ensure each of our valued clients are heard and understood, and we help them meet a wide range of aesthetic goals, from anti-aging to figure-slimming. Call us at 978.355.7280 or contact us through our website  to schedule a FREE consultation.