HydraFacials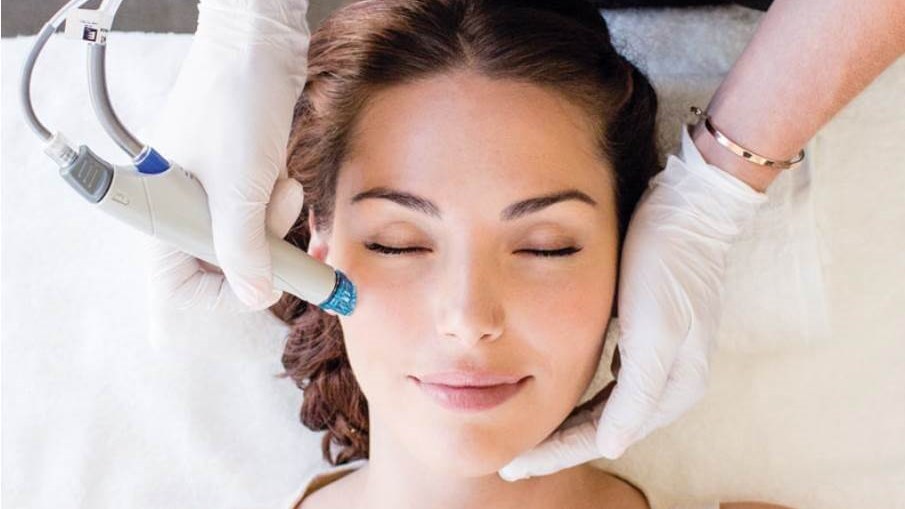 Have you heard about HydraFacials? Sometimes called "hydra-dermabrasion", a HydraFacial is a patented skin treatment that combines microdermabrasion-like exfoliation with hydrating serums. In principle, this noninvasive procedure is similar to a regular facial. The results, however, are far more dramatic. 
• A HydraFacial is known for its three-step process. This professional procedure deep-cleans, exfoliates, extracts and hydrates skin, treating a wide variety of skin conditions. It's a unique system and can easily be personalized to improve your skin. HydraFacials are safe and effective for all skin types, tones, and ages, and can address many concerns, including brown spots and sun damage, acne, decreased skin elasticity or firmness, wrinkles and fine lines, large or congested pores, oily skin, rough skin texture, or dull or uneven skin tone.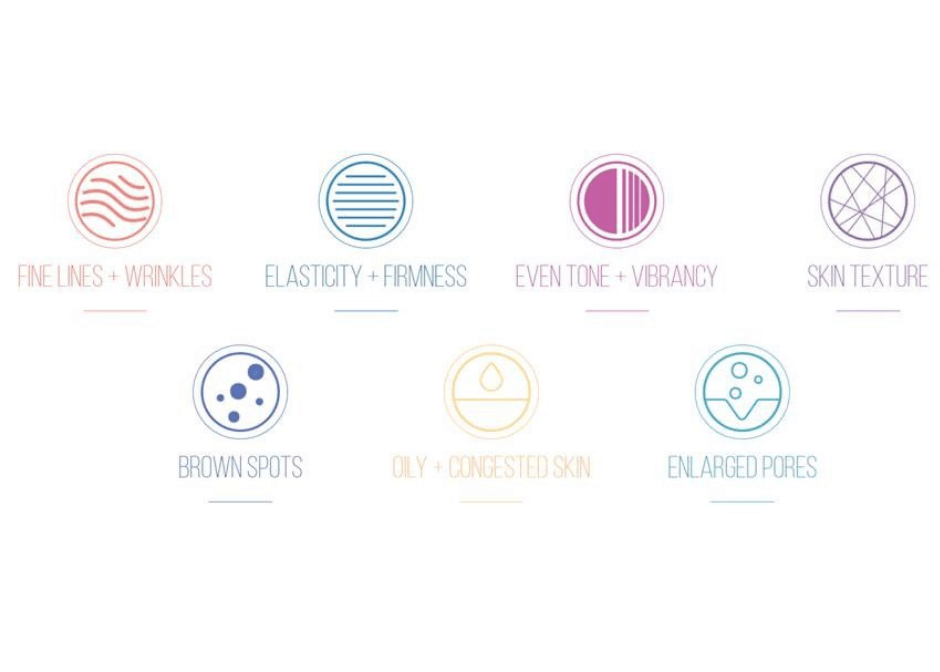 • HydraFacials are performed by a trained professional who's versed in skin types and conditions and trained on this specific procedure. After a consultation to determine the best customized plan for your skin, you'll relax in a private treatment room as the skincare professional performs your procedure.  HydraFacials use a unique, patented Vortex-Fusion delivery system for the painless execution of six main steps: 
o Cleansing
o Exfoliation
o Extraction of the pores
o Moisturization
o Nourishing Serum
o Protection
• What is Vortex-Fusion technology? This spiral design of HydroPeel one-time use Tips, used in conjunction with the HydraFacial proprietary vacuum technology and serums, creates a vortex effect to easily dislodge and remove impurities while simultaneously delivering hydrating skin solutions.  
• To further maximize the results of your HydraFacial, there are several boosters available to enhance the results of the procedure and help you achieve your skin goals. This is just some of the booster options available
o Age Refinement – Dermabuilder boost 
o Restorative – Growth factor boost
o Radiance – Britenol boost
o Clarifying – best for oily/clogged skin
• Lymphatic Drainage therapy with HydraFacial. This is an additional option that can expand the results of your HydraFacial. The benefits include:
o Removes toxic buildup to reveal healthy looking skin
o Helps detoxify the skin
o Decreases inflammation
o Removes unwanted buildup
o Optimizes skin health
• Sometimes HydraFacials are used in conjunction with other treatments. Talk to your medical provider about add-ons like dermal fillers or light therapy, to further enhance the look and feel of your skin. 
• Common areas for HydraFacial are face, neck, chest, decollate and upper back. In recent months the scalp HydraFacial is becoming a very popular procedure as well. 
• The results of a HydraFacial are immediately noticeable. You'll notice an improvement right away, and the final results will be visible in several days. A HydraFacial session takes less than one hour and requires no downtime. You can immediately go back to your normal activity. It's best to avoid exfoliating treatments for a few days after a HydraFacial, but you shouldn't experience any redness or peeling after the HydraFacial itself. 
• The frequency with which you get HydraFacials is a personal choice. Your aesthetician or dermatologist will discuss the right treatment plan for you, based on your skin condition, the issues you wish to address, and your overall goals. For most people, a monthly treatment is recommended. In some cases, though, repeat sessions every two weeks may be the optimal treatment plan. Like every part of a HydraFacial, this is something that will be customized to meet your needs. 
At Titan Medical Aesthetics, we focus on providing customized care for each of our valued clients using treatments proven effective for the face, skin, and body. Led by double board-certified physician Dr. Guy Navarra, our team, consisting of highly trained medical professionals NPs and RNs, is committed to providing an attentive and personalized medical experience for each client, regardless of their goals. We work hard to ensure each of our valued clients are heard and understood, and we help them meet a wide range of aesthetic goals, from anti-aging to figure-slimming. Call us at 978.355.7280 or contact us through our website to schedule a FREE consultation.