Secret RF Microneedling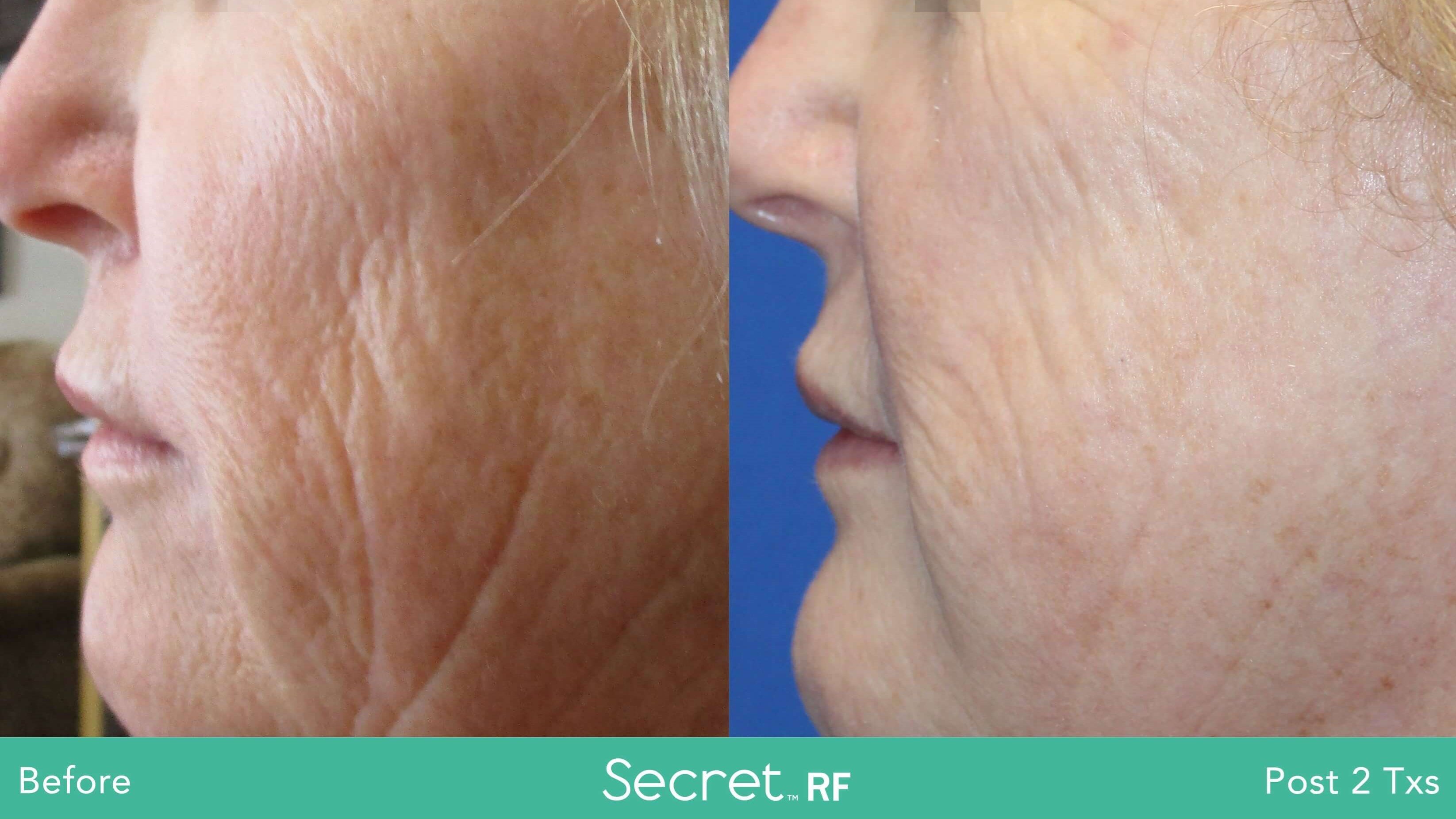 Do you want to know a secret? If your skin doesn't look its best because of fine lines, wrinkles, scars, large pores, uneven skin tone, lax skin, stretch marks, or sun damage, we've got a revolutionary new technique that could a great solution for you. Don't you want to improve the appearance of your skin without major downtime or recovery? Let us introduce you to Secret™ RF Microneedling. 
This popular procedure creates micro-injuries in the skin, in order to stimulate the body's natural healing response. This response produces collagen and elastin, effectively tightening the skin and improving its appearance. Secret™ RF Microneedling takes this procedure to the next level. What's the big secret? RF microneedling uses fractional Radio Frequency (RF) energy to further enhance skin tightening and scar reduction, producing faster, more dramatic results. This unique delivery of energy allows us to achieve optimal results on all skin types. The energy is delivered into varying levels of the skin including the deeper layers where treatment is most beneficial. Unlike other devices which only deposit energy in upper layer of the skin, Secret RF delivers RF energy below the surface where it's needed most to help revitalize and regenerate the tissue. This unique delivery of energy allows us to achieve optimal results with little to no downtime on all skin types.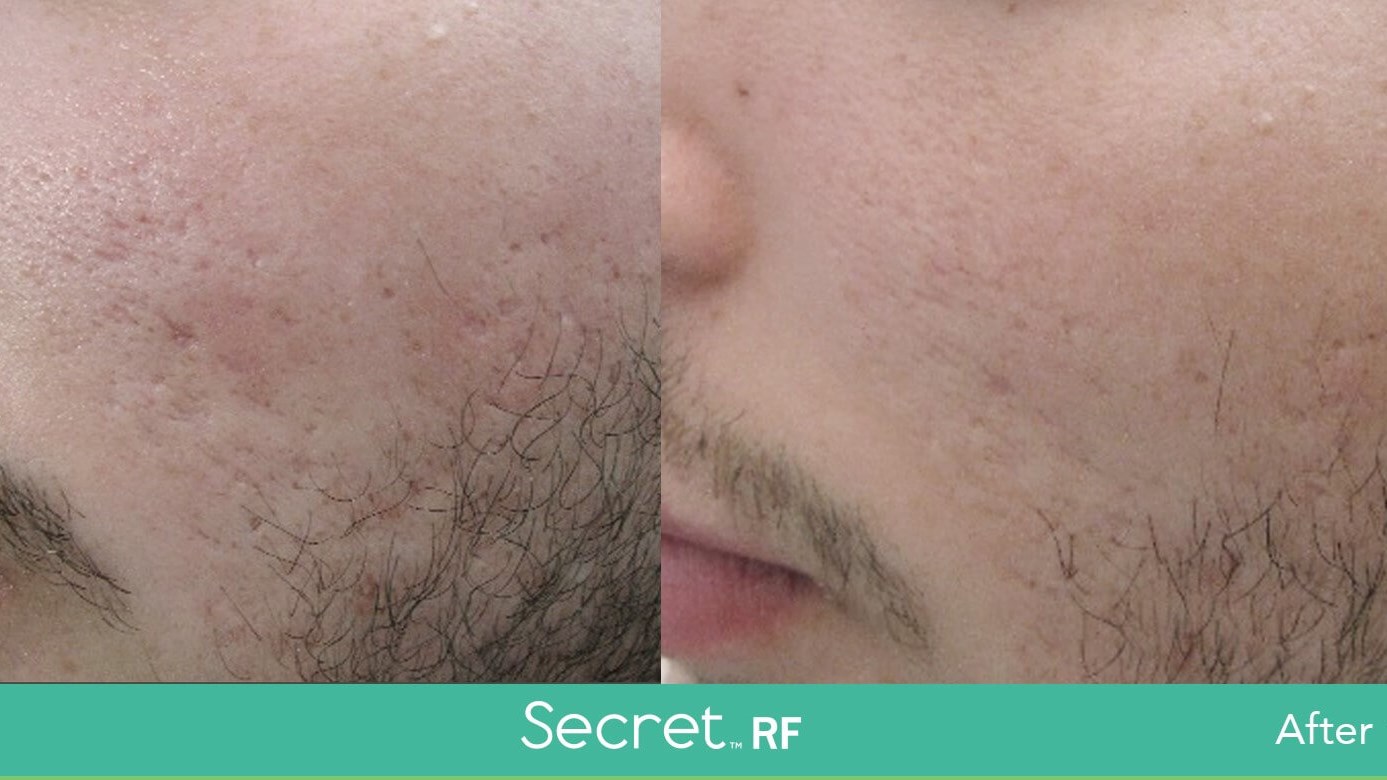 This minimally invasive technology uses an array of very fine sterilized needles to create microscopic wounds in the dermis without affecting the epidermis. It delivers energy that leaves intact tissue between these tiny needle sticks and uses direct thermal heating of the dermis to stimulate collagen production and dermal thickening. Because the epidermis and surrounding dermal tissue remain intact, the downtime for this procedure is minimal and the risks are low. It's effective treatment for different signs of aging – wrinkles, fine lines, enlarged pores, loose skin, stretch marks - but it's also proven successful in treating scars, including acne scars. The procedure is so precise that it can be customized to meet each client's individual needs, and so versatile that it can be used on all skin types and all levels of tanning. 
Here at Titan Medical Aesthetics, we're excited to offer our clientele Secret RF Microneedling. If you're curious about the procedure, check out this testimonial from one of our clients. 
• On August 01, 2020, K.V. wrote, "I received the Secret RF Microneedling treatment at Titan Medical and I had an amazing experience. The staff (Dr. Navarra, Katy, and Jo) were very thorough in explaining to me the steps of the procedure and made me feel very comfortable. I have already noticed the awesome results from the treatment. I highly recommend using Dr. Navarra and his staff!"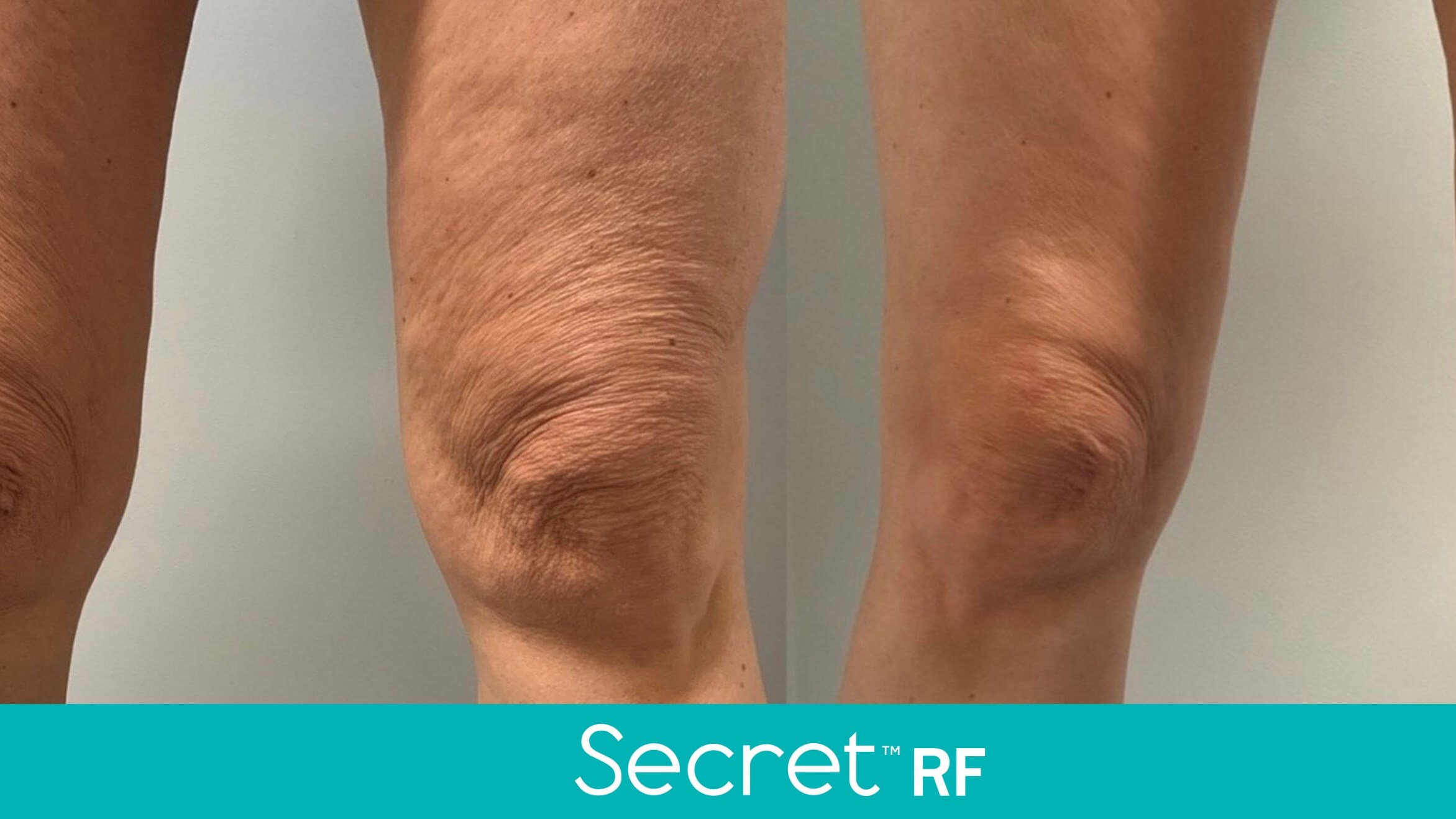 At Titan Medical Aesthetics, we provide effective treatments for the face, neck, decollete and body, including Secret RF Microneedling. Led by double board-certified physician Dr. Guy Navarra, our team is committed to providing an attentive and personalized medical experience for each patient, regardless of age or concerns. We work hard to ensure that each of our valued clients are heard and understood, and we help them meet a wide range of aesthetic goals, from anti-aging to figure-slimming. Our team will provide you with details about Secret RF microneedling treatment to make an informed decision about the procedure. Call us at 978.355.7280 or contact us through our website to schedule a free consultation.