Should I Avoid Exercise After My Procedure?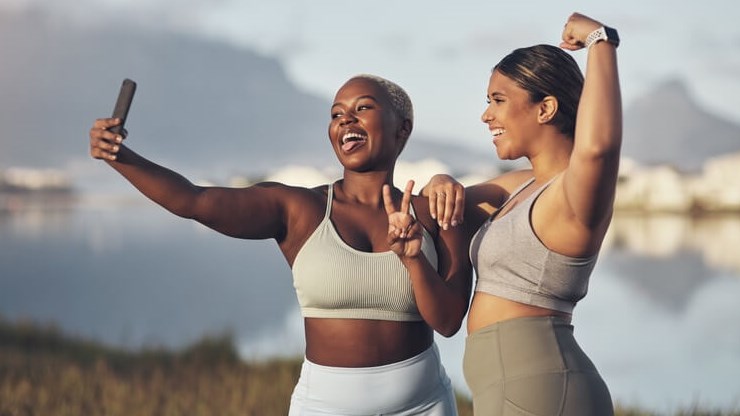 Should I Avoid Exercise after My Procedure?
These days, a variety of procedures are available to help you look and feel your best. From laser hair removal to body contouring to skin resurfacing to vein treatment, there are safe and effective treatments available for all of your cosmetic concerns. After spending time and money on these treatments, though, you'll undoubtedly want to make sure you don't do anything to ruin it! That's why most people want to know whether or not they can exercise and do other things they normally do after cosmetic procedures. Let's look at a few common treatments and talk about what's required post-procedure.
Laser hair removal is an easy way to inhibit the growth of hair by targeting the follicles. While there's no downtime associated with the procedure, it's best to avoid strenuous exercise and direct exposure to sunlight for at least 24 hours afterward. 
Laser vein treatment can reduce the look of spider veins significantly. It's a minimally invasive procedure but patients should avoid direct sunlight afterwards and stay inside as much as possible. If going outside can't be avoided, high SPF sunscreen must be used. 
RF Microneedling treats minor imperfections like wrinkles and scars. It punctuates, but doesn't destroy the skin's top layer, so it's less aggressive than treatments like laser resurfacing and chemical peels. Patients can typically go back to their normal daily activities almost immediately. We still recommend SPF sunscreen after the procedure. 
Laser skin resurfacing CO2 Fractional Laser is used to treat uneven skin tone and texture. Recovery time varies, but it's very important to avoid sun exposure in the days and weeks following the procedure. 
Laser hyperpigmentation treatment can be used to treat dark patches of skin. For the most part, patients can resume regular activity after the treatment, but direct sunlight should be avoided for the time recommended by the doctor. 
Chemical peels can transform skin, making it look younger and beautifully enhanced. After the treatment, patients should wear light sunscreen and a hat to protect against environmental exposure. 
A HydraFacial® is a customized treatment that can reduce the appearance of several skin issues, leaving skin clearer and smoother. There's no downtime after the procedure, which offers immediately noticeable improvements to the complexion. 
BOTOX® is an injectable that freezes the movements of the facial muscles to relax wrinkles. While patients can resume normal activities immediately, they should not do any strenuous exercise for 24 hours. It's not recommended to lay flat for 4 hours following the injection.  
Hyperhidrosis treatment using miraDry is noninvasive and effectively reduces the symptoms of excessive sweating. Patients can resume normal activities immediately but should avoid rigorous exercise for a few days or as recommended. 
truSculpt® ID Body Contouring uses radiofrequency technology to target and remove unwanted fat cells. It's noninvasive and requires no anesthesia, sutures, incisions, or downtime. Patients can typically resume normal activities immediately. 
At Titan Medical Aesthetics , we focus on providing customized care for each of our valued clients using treatments proven effective for the face, skin, and body. Led by double board-certified physician Dr. Guy Navarra, our team, consisting of highly trained medical professionals NPs and RNs, is committed to providing an attentive and personalized medical experience for each patient, regardless of their goals. We work hard to ensure each of our valued clients are heard and understood, and we help them meet a wide range of aesthetic goals, from anti-aging to figure-slimming. Call us at 978.355.7280 or contact us through our website to schedule a FREE consultation.