Warmer Weather is Coming: Don't Sweat the Summer!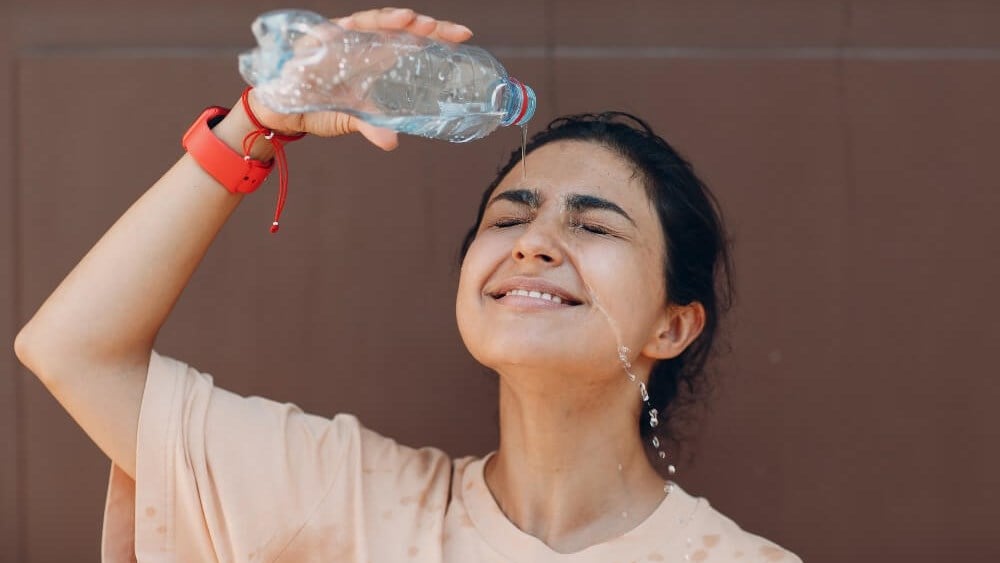 Warmer Weather is Coming: Don't Sweat the Summer!
Summer is rapidly approaching, and the increasing temperatures may already have caused your sweat to start rolling.  But what if your sweat status is more than just a natural glistening? Embarrassing pit stains and smelly odors may have you worrying over what to wear or whether you should attend an outing.  It's no surprise that everyone sweats more when it's hot but, for some people, sweat is more than a seasonal problem. Don't hide in the air conditioning and lose out on making memories with your friends and family.  
Sweating beneath your arms when you are active or nervous is very normal.  However, excessive sweating that causes staining and embarrassment is a medical condition known as hyperhidrosis. You may have tried covering up your stains by wearing darker colors or even reapplying antiperspirants frequently. If your perspiration causes you embarrassment, or your sweat has a strong smell, Titan Medical Aesthetics can help with the miraDry System, an FDA approved procedure. 
If you're wondering if miraDry is right for you, keep reading! Ideal candidates experience heavy, odorous underarm sweat.  Stains often appear in the underarm area of clothing due to overactive sweat glands which causes self-conscious emotions.  For some, the frequent use of antiperspirants, which contain harmful toxins, is concerning.  You don't have to live with this unhealthy and embarrassing discomfort!  
MiraDry treatments are noninvasive and are over before you know it! Underarms are cleaned and marked with a pen to identify the treatment area.  A topical anesthetic is applied to the area to keep you comfortable during the procedure, which lasts around an hour. The miraDry applicator uses light suction and will bring the sweat glands closer to the device. Light energy in the device will then target your sweat glands while leaving your skin feeling cool.  A noticeable difference is experienced after just one treatment, but two treatments, a few months apart, bring optimal results. As a matter of fact, most patients who receive two miraDray treatments will experience 80% overall reduction in underarm sweat.  Ready to ditch the deodorant for good? MiraDry is both safe and effective and, perhaps, can be lifechanging for you.  
Imagine an enjoyable evening with friends.  Eating dinner at a restaurant in a light-colored top that makes you feel confident.  Imagine feeling dry and being able to smile and relax with your friends.  The solution to all those sweaty years of discomfort is within your reach. Take control of your life! The experienced professionals at Titan Medical Aesthetics are ready to help you prepare for a cooler, more confident and enjoyable summer.  In just one hour you could be on your way to a dryer start to your summer. For help with overactive sweat glands or any other skincare issue, contact Titan Medical Aesthetics today.