What's the Correct Order for Applying Skincare?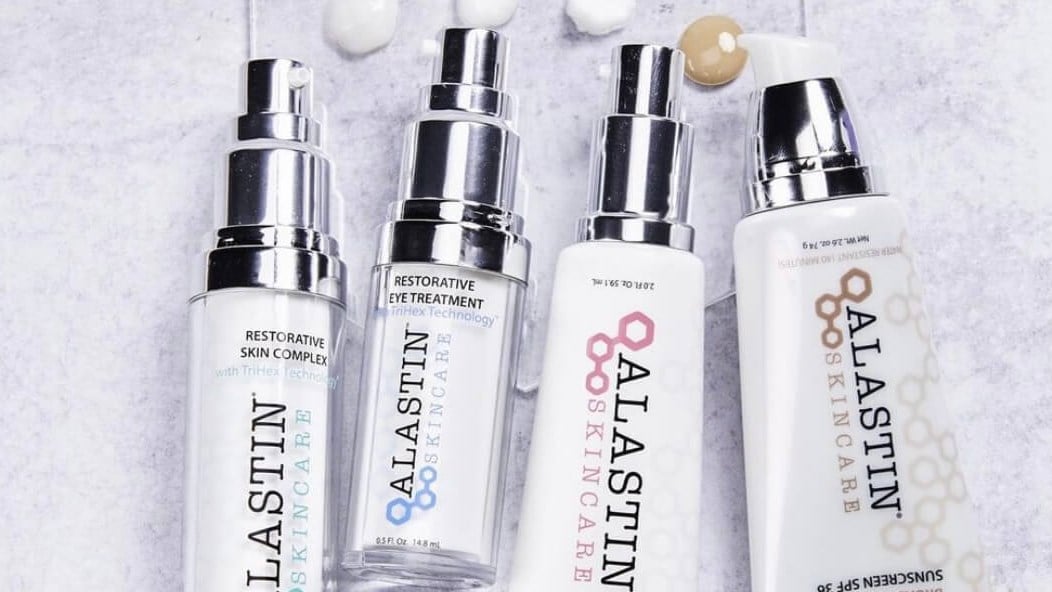 In the morning: 
1. Cleansers: Always begin with a clean face. Cleansers are oil-based or water-based. You might prefer water-based cleanser for oily or combination skin, or you might use oil-based cleanser first, followed by water-based. 
2. Toner: Unlike the harsh, alcohol-based products of the past, today's toners remove dead skin cells and replenish skin's hydration. Some toners treat acne-prone skin, but for other types of skin, hydration should be the primary focus. 
3. Serum: Serums provide your skin with concentrated nutrients, hydrators, and antioxidants. Use an antioxidant-based serum, like vitamin C, in the morning to protect your skin from free radicals throughout the day. If your skin is sensitive, use it every other morning. 
4. Spot Treatments: Whether for acne, scars, or dark spots, spot treatment is next on your list. Apply a very small amount and let it dry before applying moisturizer. 
5. Eye Cream: Before you moisturize your face, dab eye cream around your eyes with your ring finger, or choose a cream with a roller, to help with puffiness, fine lines, and dark circles. Formulas with caffeine are particularly effective for tightening under-eye skin. 
6. Moisturizer: Apply lighter products before heavier ones, starting with light facial oil if you choose, moving on to moisturizer, then applying heavier facial oil. When you're choosing a moisturizer, pick heavier moisturizers for dryer skin. If your pores clog easily, you might skip the oils. 
7. Sunscreen: Never skip a sunscreen! Don't assume the sunscreen in your moisturizer or foundation is enough: you need at least 30 SPF to keep your skin protected. We highly recommend using HydraTint Pro Mineral Broad Spectrum Sunscreen SPF 36 from Alastin which will provide light coverage in addition to protection against UV light. It might allow you to skip a foundation altogether.   
Check out the products from Alastin and Skinceuticals available in our office. Give us a call 978-355-7280 if you need more information or wish to make a purchase.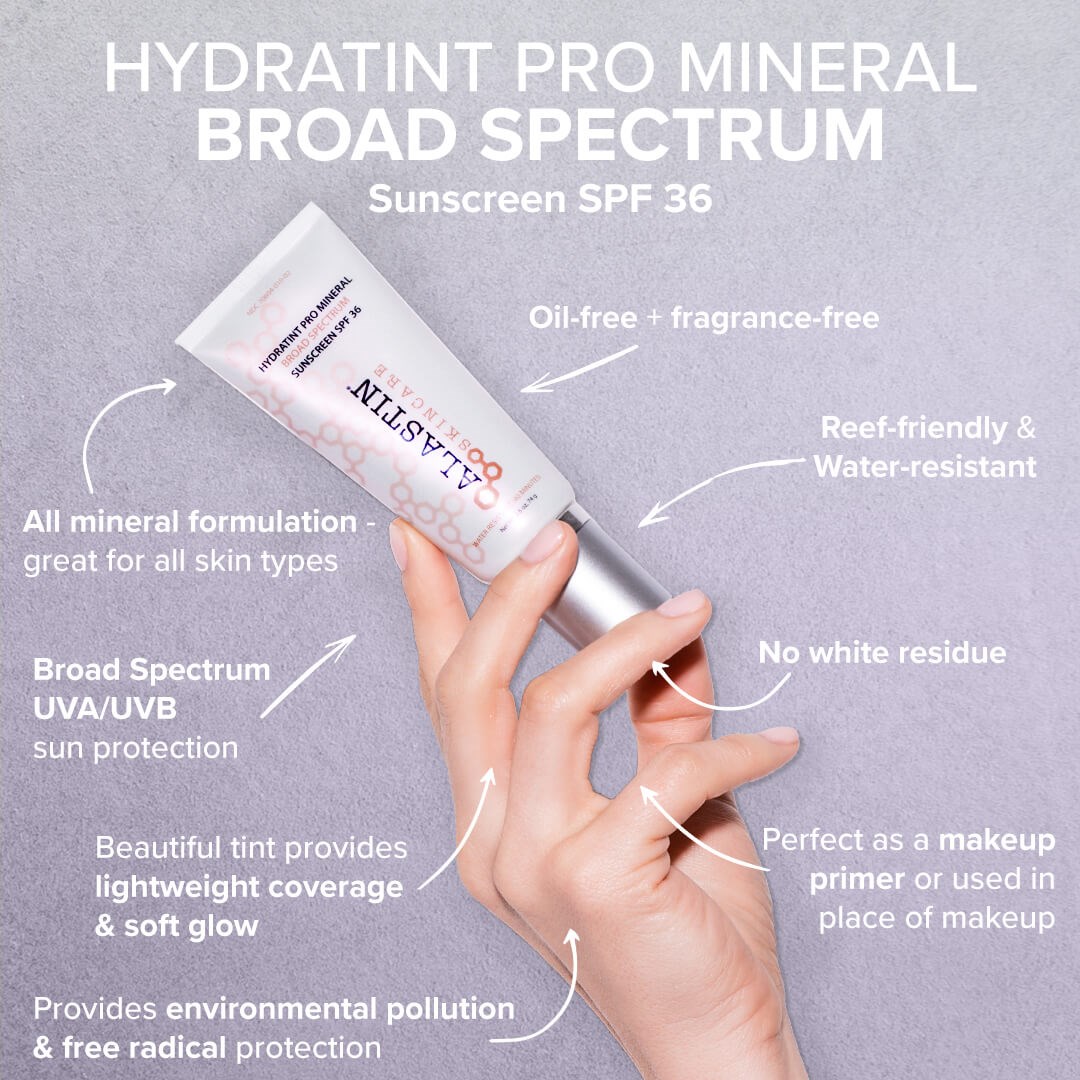 In the evening: 
1. Cleanser: Oil-based makeup remover, followed by water-based cleanser, then, optionally, mask or exfoliator.
2. Toner: Choose toner with humectant ingredients or a hydrating mist. 
3. Serums: Rather than an antioxidant, use a serum with hyaluronic acid to hydrate while you sleep. 
4. Eye Cream: At night, tap on a hydrating eye cream that will help repair your skin barrier. 
5. Spot Treatments: Applying them at night is often more effective than the morning. Let the spot treatments completely dry before applying anything else.
6. Moisturizer: Help your skin's nightly repair with ingredients like hyaluronic acids, lipids, and proteins. 
7. Retinoids: Vitamin A derivatives like retinol and adapalene can help you achieve smoother, less wrinkled skin. By encouraging collagen production and cellular exfoliation. Ease into using these starting twice a week, and don't use them if your moisturizer already has them. 
8. Facial Oil: Patting a few drops into your skin at night can help lock in moisture. 
Special skincare:
1. Masks: There is a big variety of masks on the market - clarifying, hydrating, exfoliating, nurturing, calming, plumping– you name it. Whatever you decide to use, always apply the mask after you cleanse your skin. 
2. Procedure-related: there is pre- and post-procedure skincare that can help you to speed up the healing and maximize the benefits. One of them is Regenerating Skin Nectar with TriHex Technology from Alastin. We recommend using it 2 weeks prior and 2 weeks after an office procedure that involved lasers, IPL or Microneedling. 
Check out the products from Alastin and Skinceuticals available in our office. Give us a call 978-355-7280 if you need more information or wish to make a purchase. 
At Titan Medical Aesthetics, we provide effective treatments for the face, skin, and body. Led by double board-certified physician Dr. Guy Navarra, our team is committed to providing an attentive and personalized medical experience for each patient, regardless of age or concerns. We work hard to ensure that each of our valued clients are heard and understood, and we help them meet a wide range of aesthetic goals, from anti-aging to figure-slimming. Call us at 978.355.7280 or contact us through our website to schedule a consultation.