Your Sunscreen is Eco-friendly, But Is It Good for Your Skin?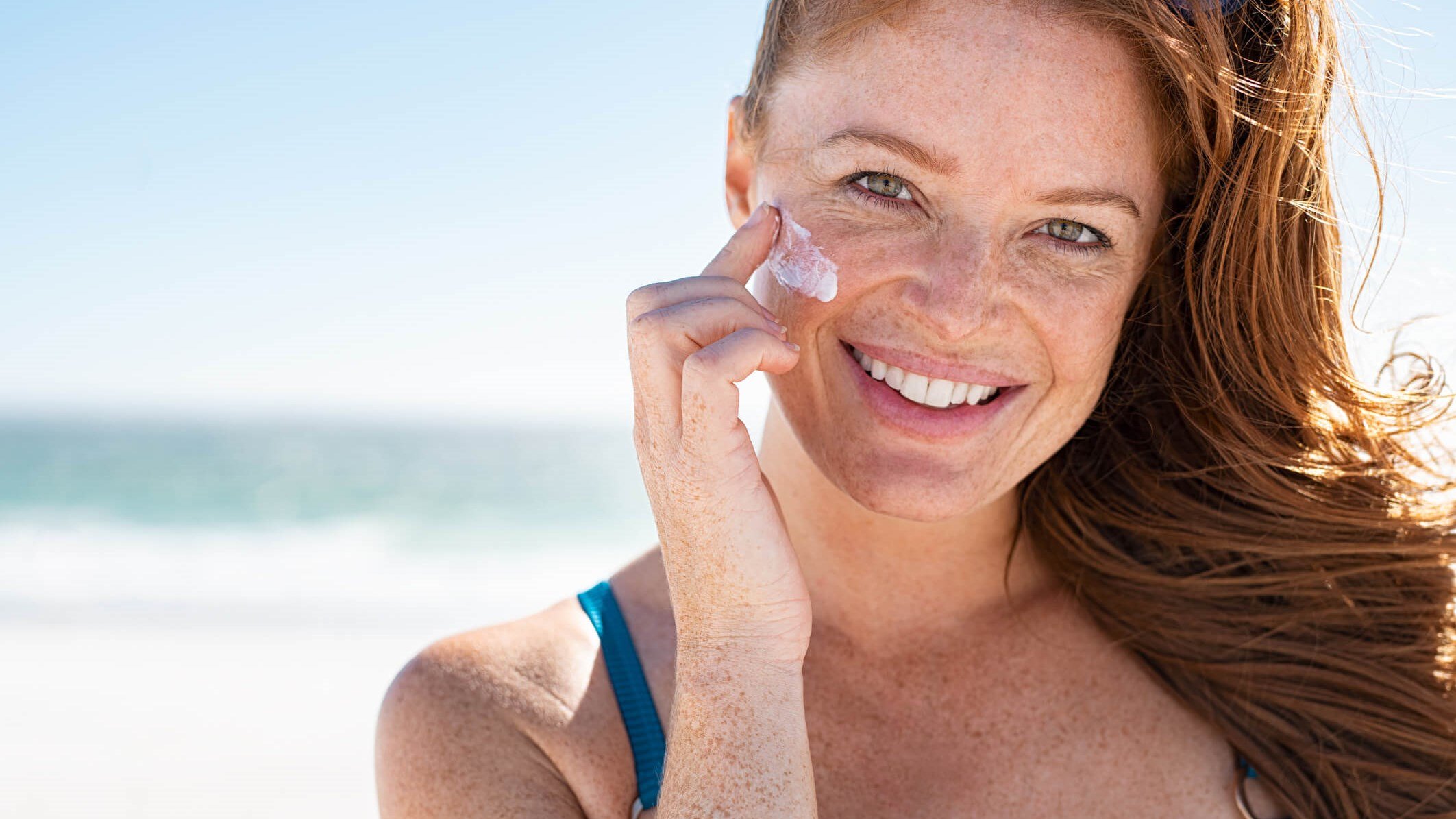 You know by now the importance of wearing sunscreen daily, to protect your skin from skin cancer and premature signs of aging. You may also know that you should be careful about the type of sunscreen you use, because chemical sunscreens like oxybenzone can have a negative impact on marine life. Many places are beginning to ban sunscreens that aren't reef-safe, which is good. However, even if you've chosen an eco-friendly sunscreen, you need to factor in your skin's needs, or you could end up with sunscreen that doesn't work for your face. 
Sunscreen is part of your skincare routine, like any other product. You wouldn't pick a moisturizer or cleanser that wasn't meant for your skin type, so why think of sunscreen as one-size-fits-all? Some aspects of choosing a sunscreen apply to every face: everyone should look for a broad-spectrum sunscreen with 30 SPF or higher. That being said, here are some skin-type specific guidelines for choosing the right sunscreen. 
• Oily skin needs sunscreen that won't weigh it down. If you've got oily or acne-prone skin, look for sunscreens that are non-comedogenic, meaning they won't block your pores. SkinCeuticals' Light Moisture UV Defense SPF 50 is a great option, because it's weightless, non-comedogenic, and provides advanced broad-spectrum protection against UV rays. It can be used on the face and body, and is moisturizing but oil free, so your skin feels soothed, not smothered. This fast-absorbing, quick-drying sunscreen blends invisibly into skin, doesn't transfer to clothing, and is versatile enough for just about any skin type. 
• Dry skin needs sunscreen with built-in moisturizers. Good options are sunscreens with hydrating ingredients like hyaluronic acid or ceramides. We like Alastin Skincare's Broad-Spectrum SPF 30+ Sunscreen, which is water-resistant, moisturizing, and contains nourishing botanicals to soothe your skin all day long. 
• Sensitive skin benefits from physical sunscreen. Featuring ingredients like zinc oxide and titanium, which form a protective barrier on top of the skin, these sunscreens won't burn or sting your eyes, and they're perfect for sensitive skin. A great example is SkinCeuticals' Physical Fusion UV Defense SPF 50, which combines 100 percent mineral filters with translucent color spheres for effective broad-spectrum protection. Zinc oxide protects your skin and artemia salina, a plankton extract, increases the skin's resistance to heat and UV-induced stress. 
• Normal skin needs sunscreen that will help it maintain its balance. To keep it from becoming too dry or too oily, we recommend Alastin Skincare's HydraTint Pro Mineral Broad Spectrum Sunscreen SPF 36. This is a lightweight physical sunscreen with a broad-spectrum formula that offers daily protection from UVA and UVB rays. It has hydrating ingredients that won't leave you shiny, and antioxidants to shield against pollution-induced damage. 
We have Alastin and Skincutical sunscreens available in our office. Our medically trained team can advise on the best sunscreen that meets your skin needs. Remember to grab one after your next appointment. Email or call us to get yours!
At Titan Medical Aesthetics, we focus on providing customized care for each of our valued clients using treatments proven effective for the face, skin, and body. Led by double board-certified physician Dr. Guy Navarra, our team is committed to providing an attentive and personalized medical experience for each patient, regardless of their goals. Call us at 978.355.7280 or contact us through our website to schedule a FREE consultation.